The vegetarian diet – and its most restrictive variant, the vegan – has been gaining followers year after year and because of the large number of people who choose to sideline animal products, gradually the world of restoration has adapted. For some, this adaptation has been little more than offer boring salads and dishes with little grace, but many have gone further, devising proposals that have nothing to envy their counterparts carnivorous. Today we travel through the cities where you can better eat any vegetarian.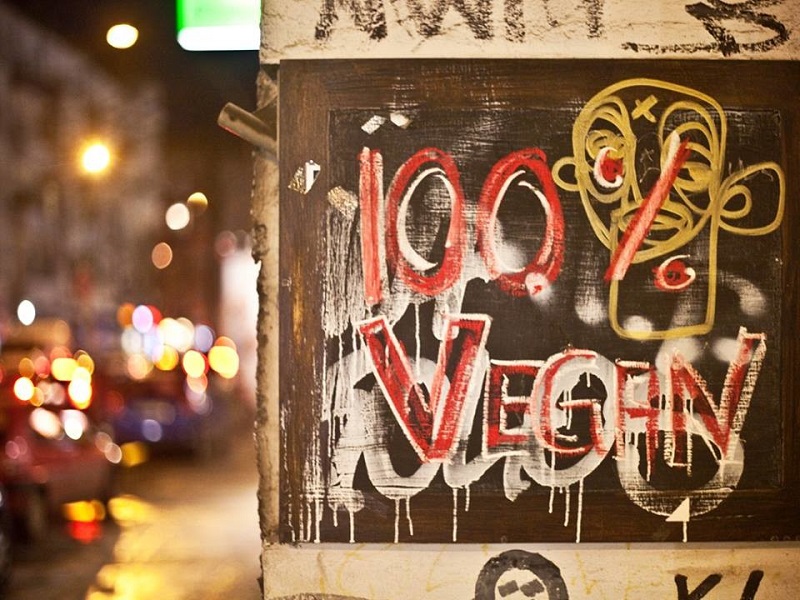 NY
Of course, New York had to lead our list. The world capital of the gastronomic variety, where you can find all sorts of delicacies from anywhere on the planet, the vegetarian community has a considerable weight.
Is celebrated annually NYC Vegetarian Food Festival, an event where the vegetarian lifestyle is the main character and where you can find not only all kinds of gastronomic delights, but beauty products, clothing and accessories entirely non – animal origin.
When find restaurants with vegetarian options, the list is endless and, in general, high quality – an average of 4, 19 on 5. Among the top ten we can find Dirt Candy, with dishes that combine broccoli in different textures with a barbecue sauce of mustard, or Candle Cafe, which has a delicious vegan menu where you can find a stir-fry ginger and miso with vegetables seasonal and tofu on a bed of brown rice.
Chiang Mai
This Thai city is home to Pun Pun, sustainable learning center around the seed management. It also has a small organic farm and markets their products, you can take with you after a few days experiencing a lifestyle totally different from what we are generally accustomed.
Thailand is a country with a variety of vegetables and fruits, so the chances are not slim. In addition, traditional food in restaurants is not cooked until it is asked, which is usually quite easy to specify if we want any change.
That in the usual course restaurants. There are also places where the vegetarian options are protagonists, like the Bamboo Bee, where you can taste delicious local specialties with 100% vegetable origin.
Berlin
In 2015, Berlin was named The New Vegetarian Capital magazine Saveur in Good Taste Awards, so do not be intimidated by the traditional German cuisine, where the sausage is usually the great protagonist.
There are all sorts of offers for almost any vegetarian palate. From fast food chains like Yellow Sunshine, eat veggie burgers, to more places trendy, like Lucky Leek, where you can try recipes such as apple and celery risotto with grilled vegetables, feta cheese and crispy horseradish vinaigrette.
Ho Chi Minh City
With 85% of the Buddhist population, this Vietnamese city forgets twice- the first month and the fifteenth day of the lunar calendar eating meat. What it is often synonymous with finding enough options where the ingredients of animal origin conspicuous by their absence.
The Vietnamese food is highly aromatic, and ingredients such as lemongrass, ginger, mint, coriander and cinnamon are not lacking in any dish. It is also true that shrimp and fish are usually two major proteins in this kitchen, but proposals are vegetarian and have nothing to envy to those using meat products.
Restaurants like the Hum Vegetarian Lounge offer original and creative creations, like tofu with soy sauce flavored with cinnamon and anise. Not to mention the incredible environment in which they are situated. An experience for all the senses.
You may also like to read another article on BlogsMujer: Macedonia, the places you can not miss this great unknown
Prague
Prague has an attractive average vegetarian restaurants, one for every 1,580 people. This is facilitated by its traditional gastronomy count on dishes in which meat does not appear at any time, as the smažený sýr, a plate of breaded and fried cheese served with tartar sauce.
One of the best restaurants in the city -the seventh if we ignore Advisor – is Estrella, an establishment with a vegetarian proposal as appetizing. In its menu you will find delicacies as gnocchi with spinach and spelled flour and rye with cheese, tempeh and candied celery.
The vegetarian gastronomic offer in Prague is one of the most cared Europe. Its restaurants compete with others who use animal products without being behind in qualifying, and it is not difficult to find variety and quality, two of the main qualities we look for when we sat down to eat, whether or not we vegetarians.
Delhi
India is one of the countries where beef is consumed less due to religious consideration that the cow is a sacred animal. Therefore, the vegetarian Indian recipes are plentiful and full of flavor. Moreover, in this country it is mandatory to differentiate on product labels if they are fit or not for vegetarian consumption.
One of the cities where there are better options for vegetarians is Delhi. One of the best restaurants in town, also is one of the best vegetarian dishes offered. Tamra has in his letter traditional Indian dishes like Idli, consisting of steamed rice, a dumpling Lentil, coconut chutney and sambar.
More On http://artemisanet.com/