Your wedding day will be the most important day of your life – capture it on film and you can look back over the years, tripping your memory with moments you had forgotten.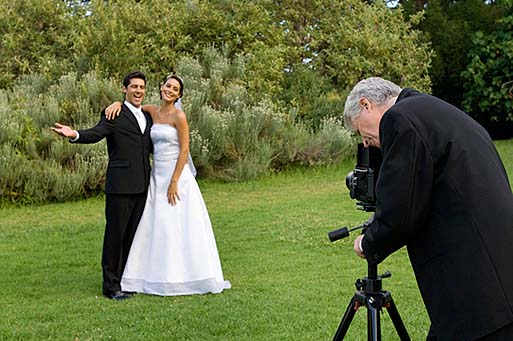 A wedding photographer is an important acquisition. You are relying on him to capture every moment of this important day, so why would you need two photographers?
It all depends on what you are expecting from the photographer. If you are having a small, intimate, family wedding, you probably only need one; if you want a huge affair with every moment documented in pictures, you will need two photographers. One photographer cannot be everywhere at the same time. The only downside is double the cost (https://www.theknot.com/content/second-wedding-photographer-do-you-need-one).
Bride
One photographer will go with the bride and one with the groom, ensuring every moment is covered. Getting ready on the day, the flowers arriving, hair and makeup, nervous chattering with the bridesmaids, parents fussing around making sure everyone is OK and that everything will be ready on time – all this can be captured for time immemorial. Then there is a sneaky glass of champagne to calm those nerves before stepping into your wedding gown and wowing everyone around you, Mum having a cry in the corner and Dad with a tear in his eye preparing to walk you down the aisle – nothing will be missed.
Groom
Showering and dressing with his best man, getting his buttonhole pinned to his jacket, a feeling of excitement yet those butterfly nerves popping up now and again. Double checking the important rings and making sure the ushers know what they are doing, then the long wait until you hear the music and yes, she has arrived and the moment really is happening.
Regardless of where you live in the country, top-class photographers such as Hampshire wedding photographer http://www.nickrutterphotography.co.uk/blog/best-wedding-photography-hampshire-dorset-2016/ are available to make your day one to remember for ever.
If you have one photographer in the church and one outside, everything is covered. The same applies to the reception – one can be taking photos of the guests mulling around while traditional family group photos are happening outside. The benefit of two photographers is that everyone has their own style and you will have the best of both worlds. You only have one shot at this, so double your luck.