You marry and it is time to pose challenges and new purposes for your perfect wedding. After defining the date and place, what comes next can be more fun and exciting than you think: always remember that the couple must be true to their personal style to achieve an authentic wedding.
We always associate the preparations for marriage with stress but you must begin by relaxing, deciding to enjoy each task and thinking that each day you are closer to giving the great yes !. Follow these 5 tips so that the planning of your wedding is perfect and stress-free. You have enough reasons to be happy and we bring you these 10 key tips to make your perfect wedding.
Here we share with you 10 tricks to have a perfect wedding
1. Define the style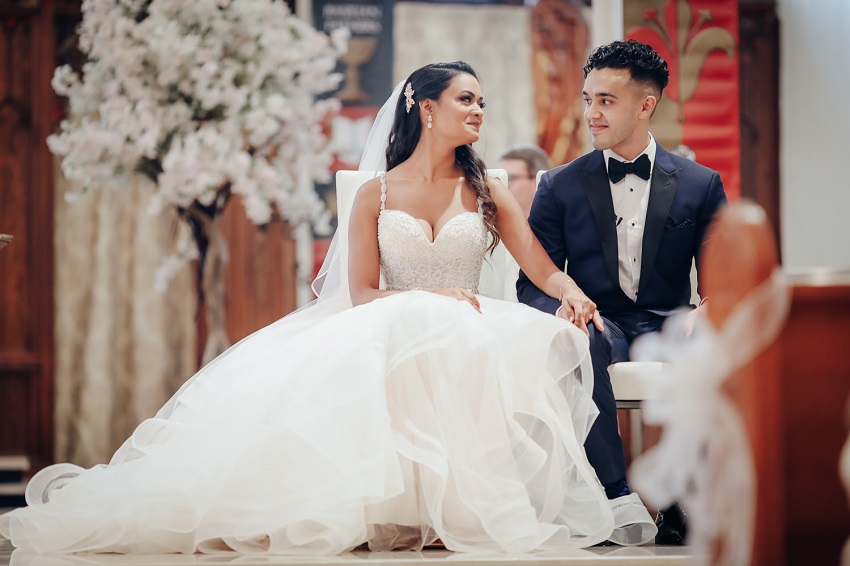 Now that we can get away from the traditional, no marriage will be the same as another. Every day new proposals and trends are presented in wedding dresses, shoes, hairstyle, makeup, among others. Keep in mind that the most important thing is that both the ceremony and the party have the personal stamp of the couple, so planning is a unique opportunity to work with your partner as a team and get an event that identifies them in every detail. Know the 5 basic elements that you must take into account so that the organization of your perfect wedding.
2. Prioritizes the truly essential
Think about what are the really important tasks and start by focusing on them. It is essential that the first thing you do is define the date, time, place, type of ceremony and number of guests, then you will see how everything is flowing. Start by knowing the 10 key lists that every bride must do before getting married, then optimize the time, leaving as soon as possible reservations, hiring and advance payments. Many of the discussions that couples have before getting married are due to the anxiety generated by the preparations. At this point, it is important to decide if you need the help of a wedding planner to make your perfect wedding.
3. Let everyone participate
Yes, it is important that they think and contribute ideas and recommendations, surely many of them will be useful and this will make them feel involved, especially those people who are closest to you. Inviting participation does not mean falling into the excess of having external points of view, much less doing everything they please, but they will appreciate that you take them into account. Follow these tips, how to break the news of your marriage when it is not easy for your parents.
On the other hand, it is also important that you involve the guests to make them participate in your event, in this way you ensure that you leave in them an unforgettable memory of your great day. Use one of these 7 very original signature books and make your wedding, an event where everyone leaves their mark.
4. Choose the dream bride look
And do not give up on him! You must be clear about how you want your wedding dress to be. That's why you have to answer questions of the type. Do you know how you want to look on your big day? Have you imagined how you want your wedding dress to be? or What kind of accessories would you use? All these questions will help you design a prototype of the dress that will capture the eyes of all the guests.
Do not forget to listen to the opinion of an expert in bridal fashion, and hire those who achieve the perfect look in makeup, hairstyle, jewelry. Everything must be taken into account! We invite you to meet the best suppliers of bridal gowns.
You may also like honeymoon destinations in california
5. Be grateful
The process of organizing a wedding is not an easy task and sometimes the stress and nerves do not allow you to see what you have around you and forget to thank those who have helped you so much from the beginning: your friends, your bridesmaids, your dads, all providers, etc. All in some way make a special part of your dream and nothing better than to thank them for their effort and dedication.
6. Surprise your guests
Sometimes we forget that those who attend the wedding deserve to be taken care of in the best way and nothing better than leaving an unforgettable memory in their minds to accompany you on one of the most important days of your life. There are plenty of alternatives, which will make your closest friends feel special. We recommend that you design a series of personalized details such as those offered by Muitu, KSA2 Marriages, Save The Date and Cacti – Cactus Land.
7. Choose a different catering
If you are bored with the same gastronomic proposal of all weddings, do not hesitate to innovate. Start by knowing the 7 obligatory questions that you must ask the catering of your marriage. The new trends for wedding catering have different proposals: buffet, mini food stand, corners with handmade dishes, typical dishes from different parts of the country or varied canapes. Do not forget that many of the memories of your perfect wedding will be focused on the catering you choose. Make everything count!
8. The photographer is essential
As we already advise you should not leave the photos of your wedding to an amateur. You must be clear, that the photos of your wedding will be the most important memory of that special day. Therefore, it is very important that you choose the right photographer to capture the most important seconds of your marriage. Do not rush to choose anyone, on the contrary, take time to review your portfolio, ask for recommendations, talk with him about his work and his source of inspiration. This item is essential to achieve the perfect wedding.
9. A unique honeymoon destination
Do not know what destination to choose for your honeymoon ?. Well, we are sure that you have always dreamed of somewhere to go and this is the best time to get to know it. Let yourself be advised by experts so that they can organize an exceptional trip and, of course, according to your tastes.
10. Enjoy all stages
Keep in mind that the day of "if I accept" you will only live it once in a lifetime and it will pass "flying". Therefore, it is vital that you enjoy each stage of your perfect wedding planning and keep a nice memory of what your boyfriend and you have lived during this time. You may realize that you do not have the necessary time for all the tasks of the wedding. And this is where we recommend the services of a wedding planner who takes care of everything you ask and provides the creativity and experience necessary for that day.
Finally
We hope this content change your mind and now you pre-planning for your perfect wedding. If you read this content carefully. You must identify your mistakes, what you forget to add your list for your authentic wedding day.