In this article, we prepare to choose the best wine for your wedding reception. Your family, your friends, it's sacred! Your wedding invitations are ready for a long time because you want all of your loved ones around you on the occasion of your wedding. You have planned a beautiful wedding decoration that will sublimate the reception area chosen for this exceptional party. To treat your guests, you have also developed an original wedding menu that they will remember for a long time. And about drinks?
If you have not looked into the question yet, know that it is especially important to select the wines that will best match your reception. Raise the right drink at the time of your thank you wedding speech with these few tips!
Here we present how to choose the best wine for your wedding reception
According to the theme
Choosing the right wine is taking into account various factors, including your wedding theme. Indeed, we do not serve the same type of beverage for a chic and glamorous reception or for a country and casual wedding.
Beyond your chic, rustic or classic wedding invitation remember the mood and colors of your reception. Have you decided to highlight a particular country or region? Would you like to highlight your origins? These different factors will have an influence on the choice of the provenance of the best wine.
Depending on the season
We do not select the same bottles depending on whether we are getting married in the middle of the summer or in the middle of the winter. In the summer we will favor fresh and light wines. White wines will start with Chardonnay and Sauvignon. If you worried to choose your perfect wedding planer, discover our tips for perfect wedding planner.
One can also be tempted by vinho Verde for the cocktail, a dry white wine with fine bubbles particularly refreshing. If you like red wine despite the heat, prefer light and fruity wines such as Pinot Noir.
In winter, we can move towards wines with more body and roundness like Merlot or Cabernet.
Depending on the region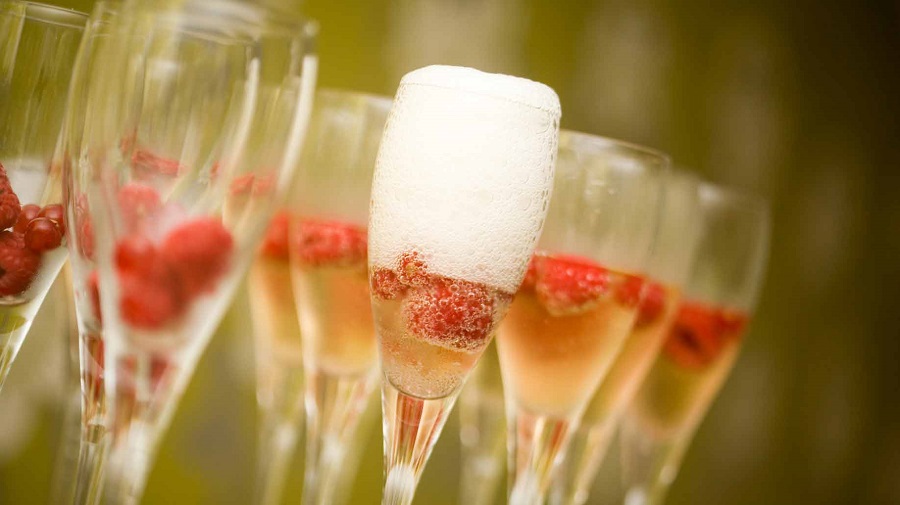 If you have a hard time deciding among the many best wine references of our beautiful country, why not focus on those of the locality where your ceremony will take place? To bet on a local wine is to have the assurance of the traceability of the product, the opportunity to meet directly the producers, to encourage the local trade.
You may also like to know types of attraction
Do not hesitate to contact the winemakers or wine merchants for the best information. Think of natural or ecological wines for maximum flavor. Ideal for an authentic reception, a rustic wedding, a wedding menu with local and seasonal products.
According to the menu
The dishes selected for your meal will have a determining influence on the choice of wine. Generally speaking, fish and shellfish are best served with dry white wine (Chablis, Sancerre). Red meats are served with full-bodied red wine (Saint-Émilion, Médoc, etc.).
White meats may allow a Chardonnay type white wine unless you prefer a light red. Poultry sometimes comes with white wine sometimes red depending on their nature, cooking, and seasoning.
Do you want to serve rose? Reserve it with cold cuts or raw vegetables and fish. Do you like whites moell them (Sauterne, Monbazillac, etc.)? Foie gras, marbled cheeses and of course the dessert although we often serve champagne at a wedding banquet.
Your caterer will be able to offer you a selection of wines according to the dishes chosen for the banquet. If you know more about floral wedding arrangements than tastings of great wines, this can be of great help to you. If you prefer to choose your own bottles, surround yourself with good advisers.
Quantity and service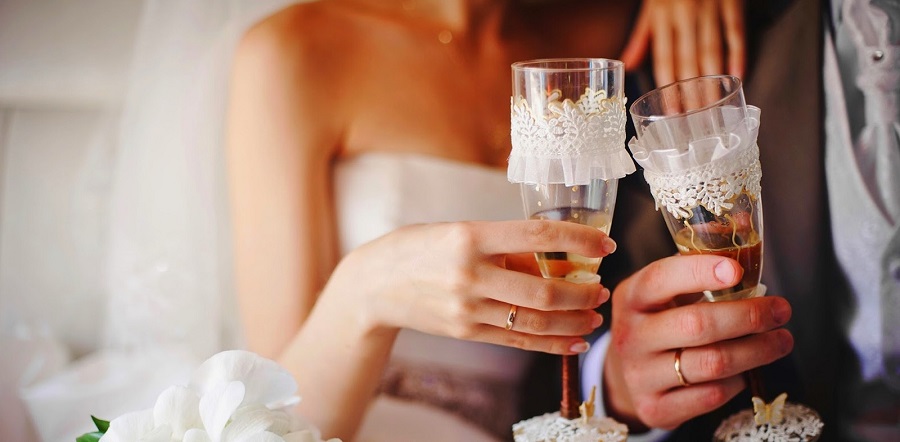 Regarding the number of bottles to provide, we usually talk about a bottle of red wine for two people, a bottle of white for three to four guests and a bottle of rose for two or three guests. Also, consider that some of your loved ones may not drink wine or alcohol and that other drinks will be on the menu at your reception.
Avoid choosing too many different names. Also, avoid excess blends by selecting only two different types of best wine. It is often recommended to serve white first followed by red. The important thing is to serve the lightest wines first and to progress towards the most full-bodied.
The best wine on the table is part of the good atmosphere of a reception. Do not forget to plan a few wedding games to distract your guests throughout the day. And why not propose a wedding animation around the wines of your region?