Dartmoor is a fascinating and beautiful place to visit. For walkers, it is a paradise with  miles of footpaths and various terrains to explore – just make sure you wear the right clothing like these irish sweaters women and men can wear https://www.shamrockgift.com/aran-sweaters as it can get wet and cold up on the moors even during the summer months!
Something that attracts many people to Dartmoor is the abundance of legends and tales that have persisted throughout its history. For those seeking the thrill of a ghost story, or tales of the supernatural goings on, this is a great place to visit, with stories of strange happenings all over Dartmoor you will be spoilt for choice.
Here are just a few of Dartmoor's legends…
Crazywell Pool – This deep pool that sits under Camber Tor was long said to have no bottom. Legend has it that if you gaze into the pool on Midsummer's eve, then the pool will show you the person in the parish who will die. It is said that some boys went up to the pool in modern times, having heard of this tale – however, on their way back, their bike came off the road and the boys died.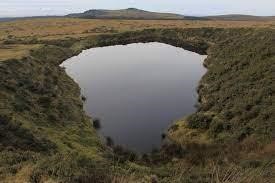 The DewerStone – Perched above the ancient Wistmans wood, this stone is named after the devil. He roamed the moors with hell hounds at night and drove people to the stone where they then fell to their deaths.
Hunter Tor – There have been many reports over the years of sightings of Romans standing here during a full moon.