Usually any cake is easy to make, although it is advisable to apply some trick to get homemade sponge cakes. However, in the case of the carrot cake does not have to do anything special to make it come out because it is not a sponge cake in search of everything else.
The crumb of this cake is dense, but juicy and moist. This involves the carrot, which plays a wonderful role. Do not confuse this carrot cake with carrot cake or carrot cake has nothing to do. This is an easy recipe, no frills, no spices, no cream cheese as a topping. It does not need it to conquer your palates. Do we check it?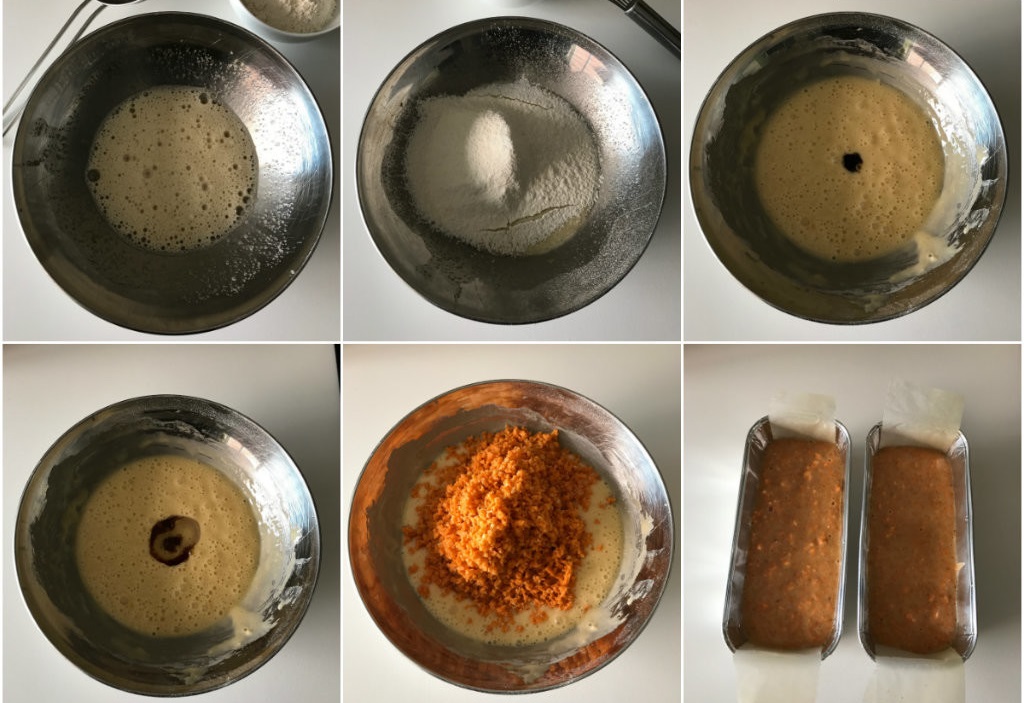 Ingredients
For 2 units
Peeled carrot 250g
Nuts 30g
Eggs 2
Sugar 125g
Wheat flour 70g
Chemical yeast 10g
Essence of vanilla 5g
Sunflower oil 25g
Pinch salt
You may also like: Cake of bread, ham and cheese… renovated classic recipe!
How to Make Carrot Biscuit
Difficulty: Easy
Total time 50m
Elaboration 10 =m
Cooking 40m
We grate the carrots, chop the walnuts and mix them. If we have a kitchen robot, we can put both ingredients in the glass and grind. It will be faster. If we do not have nuts or we do not like them, we can substitute them for another dry fruit such as hazelnut or almond. Any of them will bring an interesting touch of flavor and texture to the sponge cake.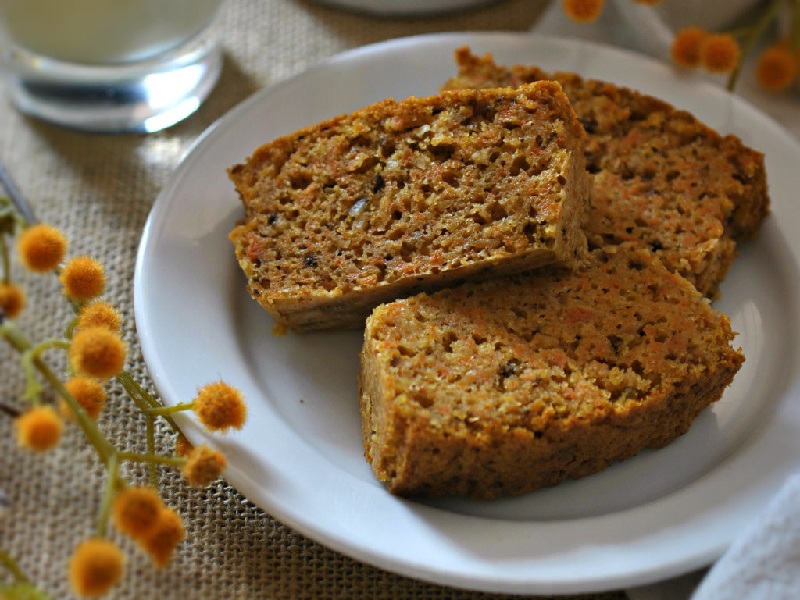 We lightly beat the eggs with the sugar in a deep bowl. Add the sifted flour and chemical impeller, along with a pinch of salt. Mix to integrate. Incorporate vanilla essence, vegetable oil and stir again. Finally add the carrot and crushed nuts and mix well.
Cover the base of two cake molds of 16×8 cm with pressurized paper and distribute the dough between them. We can use a single larger mold, but I like this size because it allows me to freeze one of them comfortably. Cook in a preheated oven at 180 ° C for 35-40 minutes or until checked by touching the surface with the finger that the biscuits are ready.
What to accompany the carrot cake
The dense texture and the moist and juicy crumb of this carrot cake make it a very special sweet. The sweetness point is low and you may want to adjust it to your tastes, but we consider it to be the right one. It is perfect to eat at breakfast or snack time, a healthy and healthy alternative for the whole family.