New-build homes are appealing. People like to be the first to own a property, repairs are minimal initially, new properties have guarantees, and running costs are low.
Avoid dodgy developers

To avoid suspect developers, get to know those that develop locally and check out online forum comments. Ask neighbours about their experience and visit the developer's other sites.
Depreciation

As with a new car, a new-build home will depreciate the minute you become the owner. You may find that you can negotiate on price or take up developer incentives such as free furnishings or stamp duty being paid.
Futureproof your home by planning to stay there over the next few years and consider adding value with a conservatory or loft conversion.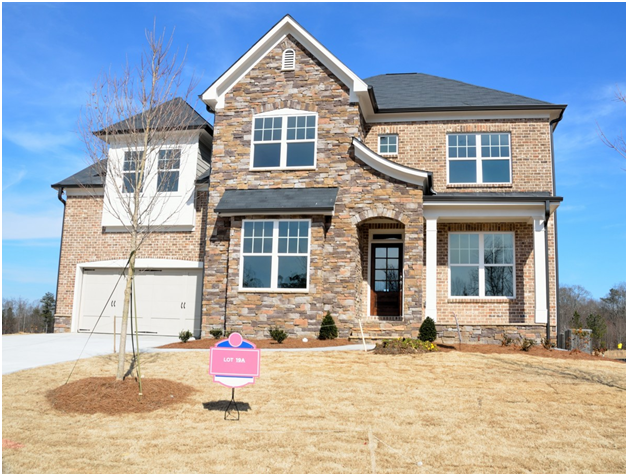 Leasehold scandal
With leasehold, the freeholder gives you a lease to use the house for some years. New-build leases often state 90 or 120 years, or even as long as 999 years. Leaseholders must pay for maintenance plus buildings insurance, yearly ground rent and other fees. Ground rent can escalate quickly and make your home unsaleable.
New-build houses must not be for sale as leasehold. Buyers of leasehold houses have been scandalously asked for vast sums to buy the freehold; in addition, such a property will not sell, as prospective buyers will probably be refused a mortgage.
With new-build flats, ask your conveyancing solicitor and the developer to explain any charges. In Gloucestershire, property management Cheltenham firms include https://www.completepropertygroup.co.uk/property-block-and-estate-management/.
Delays moving in
Ask the builder for a 'long stop' finishing date whereby he must pay compensation if he doesn't finish on time.
Finish and workmanship

NHBC warranties do not cover workmanship quality. Make sure you are happy with the way your new home is coming along before you complete. The greater detail in your developer's plan, the better.
Make sure you have a 'snagging' clause with the developer to get small décor finishing issues sorted. NHBC offers dispute resolution, which you can employ for free.
Meanwhile, Which? has some useful advice on all aspects of buying a new-build home.
Beware warranties
NHBC and other guarantees are designed to give you peace of mind for the initial 10 years; however, the guarantees are in effect insurance policies. Developers may rely on fine detail in the contract to avoid paying for repairs.