Music can be an excellent motivator when it comes to boosting productivity and that applies to anything, whether you're inputting data or going for a jog. When it come to boosting productivity however, not all music was composed equally. Find the best for the job with this list.
Boosting creativity
Sometimes, we need to get the creative juices flowing. The best thing here is music that has been composed by original artists who are known for their ground-breaking and experimental tunes. This includes artists such as Bjork and Radiohead.
Workout music
If you find that you're constantly cutting yourself short in the gym or ending your jog earlier than planned, then maybe you're just not listening to the right music. High tempo music, such as techno or house, is ideal for working out to.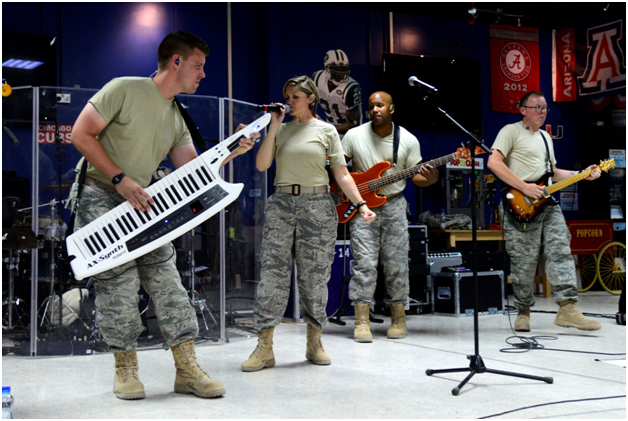 Image Credit

Boring jobs
Repetitive tasks are best accompanied by involving music. Ideal choices include music that you can sing along to, provided you work at home or somewhere where singing is permitted. Nothing jollies up a bit of boring data entry or wall painting than blasting out some songs from the musicals.
Best for cleaning
Cleaning the house is boring, overrated and something that most of us avoid. However, when you push yourself with the right music, you can get it done faster and be in front of the telly with your feet up in far less time. This job calls for a bit of 70s/80s/90s rock. Get rocking round the house with a bit of AC-DC, Zeppelin or perhaps a power ballad.
Christmas wrapping
We all know what happens with Christmas wrapping – it starts so well, but by the end, it's become boring and the wrapping starts to look like it's been done by a five-year-old. Get in the spirit with some good old festive music. Whether it's carols, Slade or Michael Bublé, it all has the same effect.
Focused work
Some music requires you to have deep focus and this kind of work doesn't require power ballads or musical songs. Instead, it calls for the kind of ambient background music you might hear in a coffee shop or in store music from audio providers such as https://moodmedia.co.uk.
Next time you need to boost your levels of productivity, look into blasting out one of these genres to help you on your way.