In today's world, where insight, creativity and innovation shape the landscape of any business, women have repeatedly demonstrated that being a successful entrepreneur is possible. Their stories have shown how a simple dream can end up being real and become a great success. For those who also aspire to success as entrepreneurs, there are many things you can learn from these incredible women.
Here are 8 tips to keep in mind if you want to be a successful entrepreneur or entrepreneur …
1. Everything starts with an idea
The most successful entrepreneurs started with an idea. Whether it is a product to create or a service that is not being offered in the market, everything starts with an idea.
The ability to transform an idea into a business is what gives movement to things. So, explore, be creative and innovative. Keep reading profitable small farm ideas.
2. Do not be afraid of failure
Once you get used to failure, you will not be able to have the courage to pursue what you have always wanted. Letting failure take over the best of you, no matter how good your business idea is. However, this is a very competitive world, so you should never fear to try things. Do not let fear take hold of you.
The biggest mistake you will commit if you aspire to an entrepreneur is to allow the fear of failure to achieve your goals.
3. You must believe and have faith
Carrying a business will have ups and downs. From initial success to losses and other challenges, they are all part of the business process. No matter how hard the road is, you must keep the faith and believe that after all, you end up succeeding. When you believe that everything is possible, everything is possible.
You may also like to read: How to stop being a boss to be a leader
4. Be independent
Who says that women must trust men to be successful? What these successful women entrepreneurs tell us is that you should not be afraid to be independent and have the ability to follow your passion and your business goals.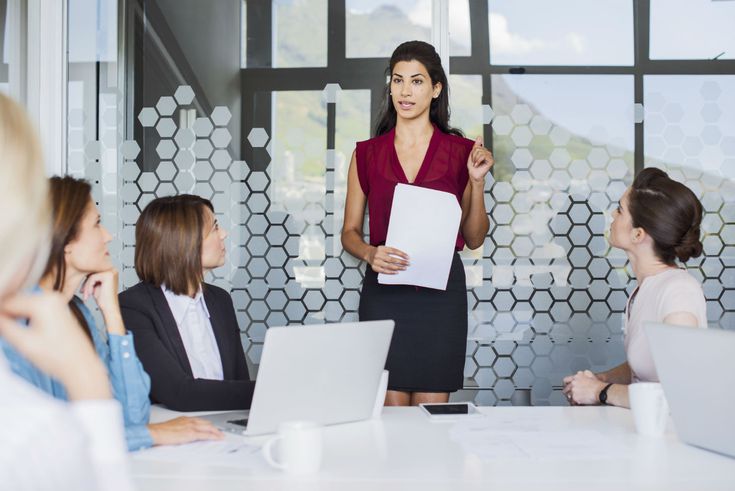 5. Work for a greater cause
Entrepreneurship is not just money, fame and glory. Many of the enterprising women have impacted the world in such positive ways because they worked in a larger cause.
When you have your own business, you not only have your own money. You can employ many people and in a way, help the community and society with corporate social responsibility and other issues.
6. Success is about hard work
There is one thing that all successful women have in common. They have all arrived where they are working hard. If you really want to be successful in your business, you must be prepared to give everything and never complain.
Nobody comes to success thinking or dreaming of something he wants to do. This is a secret from Estee Lauder, the founder of the largest cosmetics and facial care company in the world.
7. Learn to adapt to the needs of time
We live in a competitive world where trends change, so you must adapt to it. Successful businesses continue to thrive knowing what people need and what the market needs. When you adapt to the needs of your time, your business can offer what people are looking for.
8. The norm is always excellence
In everything you do, successful women entrepreneurs always emphasize how important it is to do the best you can. Whether you are in a business or in any other field, being successful depends on not staying mediocre. The standard should always be excellence.
If you want to be a successful entrepreneur, you must be in top form, give your best and always seek excellence.