An oak porch is a classic and beautiful addition to many properties and are highly popular. They offer both great practicality and attractive aesthetics. If you're looking for a warmer and more welcoming entryway to your home, they provide shelter from the weather and light the way for increased security and finding your keys in the dark! Here are some things to consider before organising the installation of your very own wooden porch:
Your budget amount
Before doing anything, calculate what you have available for your project. The type of design, style and material you choose will vary in price, so you should do some research before planning your new porch and decide how much you have to spend.
Available Space
It's easy to get carried away when you see the stunning designs available, but you should seriously consider exactly how much space you have available at your property. This will help you to make the final decision on where to place the oak porch and the size and styles available.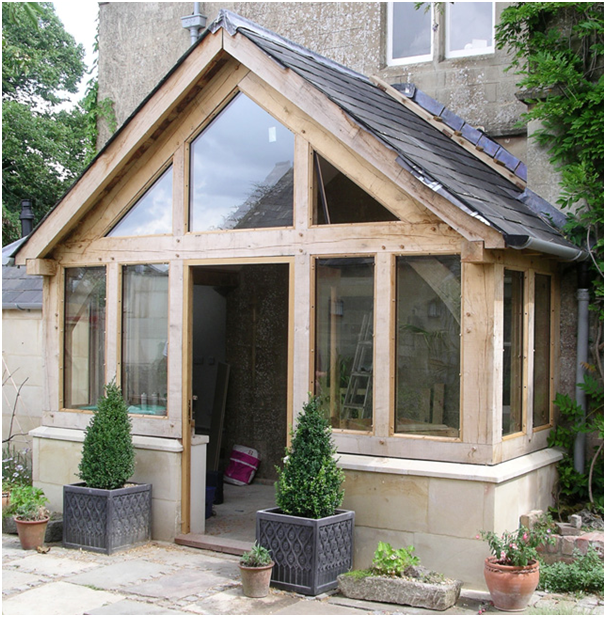 Planning permission
The size of porch determines whether you will need to apply for planning permission or not. Structures that exceed a certain size will need planning permission, so it's important you understand what's required and what isn't. In England and Wales, a porch must not exceed 3 metres squared or it will require planning permission. There are other regulations and restrictions, for example in conservation areas or on listed buildings.
Style Choice
As the first thing that guests see when they approach your home, you want to make a great first impression. Most people choose a porch style that fits in with the existing style of their property for a seamless and classic look. There are many styles available so you're sure to find a style that matches your needs perfectly.
What you'll use it for
Think about the reasons why you want a porch on the front of your house. Is it simply to look good or do you have a practical need as well? Will its purpose be for shelter, for aesthetics or does it need to be enclosed as a space for storing coats and shoes? You're intended purpose will have a large impact on the style you choose, and you'll want to choose the most suitable size and design.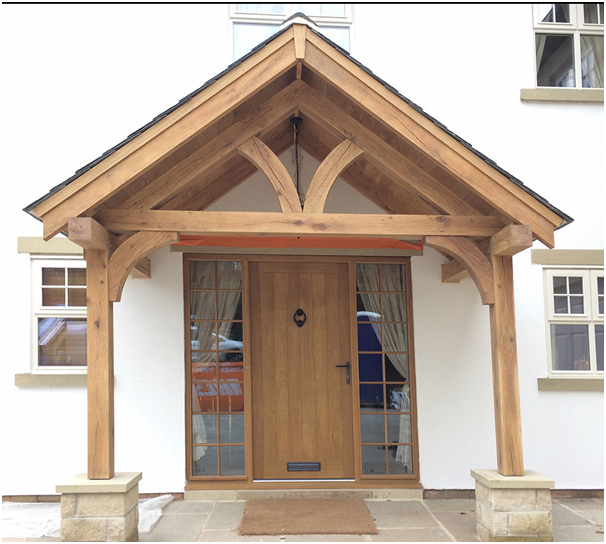 Materials
Whilst there are many materials to choose from, an oak porch is the most timeless and attractive. Oak offers a beautifully rich colour, a good-looking finish, adds tons of character and feels warm and welcoming. It is also an incredibly durable and strong material. From an environmental perspective, oak is great at absorbing CO2 from the atmosphere, easily offsetting any emissions produced during the felling and construction process.