The Covid-19 pandemic directly impacted the fashion industry in 2021 and as we move in to 2022, expect to see more trends that reflect the chaotic times we have been living through.
Image Credit

An article in WWD shows us how natural 'earth' tones were prevalent on fall catwalks last year to represent the calm and solace many of us found in nature last year. Comfortable, baggy silhouettes also played a big part. However, in 2022 we will see a counter response to these trends, and companies such as EJ Menswear can't wait to embrace them!

Office chic
As we gradually move back into the workplace, expect to see formal attire making a comeback. Pinstripe chinos and blazers are back, and they aren't just for the office. After a season of natural hues and bright color palettes designed to symbolise hope, we will also see black coming back in all of its simplistic, aesthetic glory.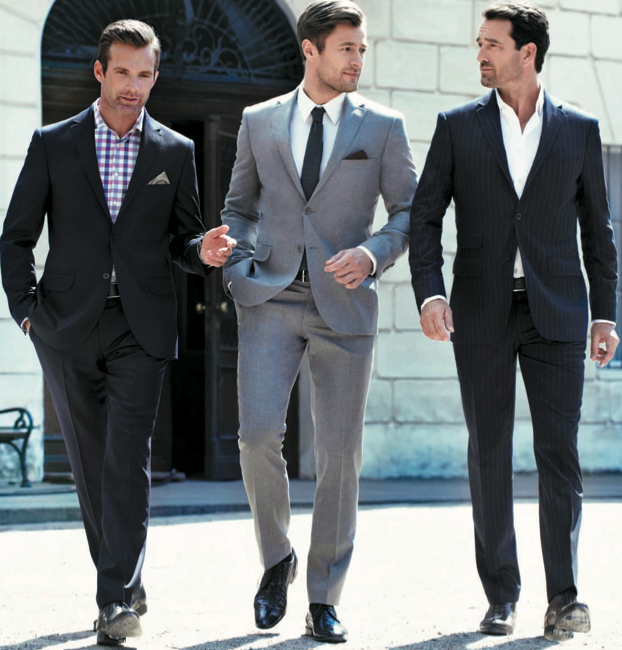 Image Credit

Glitz and glam
Similarly, our social lives have been reignited and many major fashion houses, including Ralph Lauren menswear, are going all out with their glitzy, partywear collections. Expect to see glitter, gold, metallic and even psychedelic themes on catwalks in 2022. In another dramatic move towards diversity, you may even see male high heeled shoes and boots on the market. It's a bold look but one that definitely makes a statement, especially for those big nights out.

The cardigan
Is it trendy or is it grandma attire? The cardigan falls in and out of favour with fashion houses but never really goes away. This year it happens to be back with a bang on the menswear scene. Bulky, chunky knits with bold colours or vintage styles are what's in this year. Teamed with trainers and chinos it can be an effortlessly stylish and highly practical look for the spring months when a jacket is too much.

Leather looks
It might not seem like the most obvious choice for spring/summer but leather trousers (and indeed full leather attire) is set to be a hot trend this season – perhaps literally. A leather trouser teamed with a grungy band tee is an edgy, alternative, yet easy-to-pull-off look.

Pastel shades
Although we are moving away from the pastel hues of last year, a few will stick around. Fendi showcased a collection of stunning pale greens that encapsulate nature, serenity, and style.