The good weather arrives, it is certain that in more than a moment you want to go out on the balcony or the terrace of the house and listen to music while letting the sun be with you. A paradisiacal scene that breaks when you move and you have to deal with the cable of the headphones that you use.
And is that a very good option is to make us with a wireless headset. The lack of cables thanks to connectivity is a plus and in fact, we have already seen alternatives of earphones in ear to be able to use without almost noticing that we carry them. On this occasion, we opted for heavier models but also more comfortable to wear that can be interesting to spend leisure time in the months to come while listening to our favorite music.
Denon AH-GC20
No stridencies or flashy colors and so we came across a headset in black over-ear type with some parts in plastic but simulating polished aluminum. To make them comfortable, they have been equipped with a leather headband and a viscoelastic foam pad that also serves to isolate us better from outside noise.
We are facing a folding headphones that make use of two loudspeakers of 40 millimeters that also have support for the aptX system and that also have the technology Clear Voice Capture, a system of noise cancellation of own Denon by which and according to the mark It can reduce the ambient sound by up to 99%.
A model that moves with similar benefits and in the same price range and that can already be found in the market for a price close to 300 dollars.
Bang & Olufsen Beoplay H4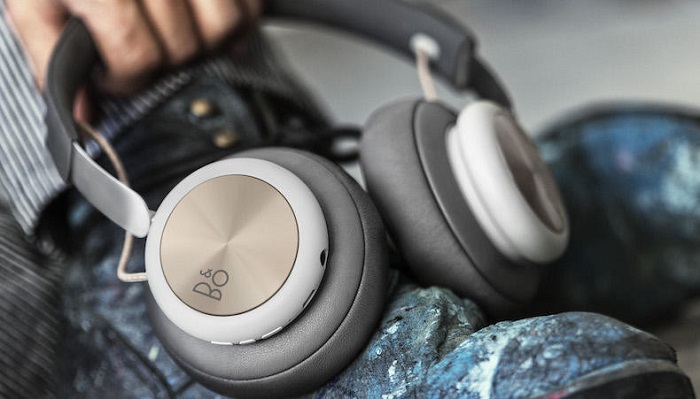 It is a medium-high-end handset and relatively moderate price designed for fans of high fidelity and also listeners to your collection of files from the mobile.
With a headband made of aluminum coated with natural leather, they use a memory foam designed to fit our ears better and include an internal battery of 600 mAh with which we can listen to music through Bluetooth 4.2 for a maximum of 19 hours.
Bang & Olufsen Beoplay H4 are now available in gray from the brand website for a suggested retail price of 299 dollars.
Marshall Bluetooth Monitor

Marshall is synonymous with quality in the world of audio and this is demonstrated with these wireless headphones that under the name Monitor Bluetooth follow the classic lines of the brand.
With two 40-millimeter loudspeakers inside, we are faced with circumaural headphones that offer a coverage of about 10 meters, being compatible with the aptX codec and without cable playback for up to 30 hours thanks to its internal battery. Also if we run out of battery we can use the input for 3.5mm plug and the cable included in the kit,
If you are interested in making them, you should know that this model is already on sale on the web and in the usual distributors of the brand for a price of around 250 dollars.
Bose QuietComfort 35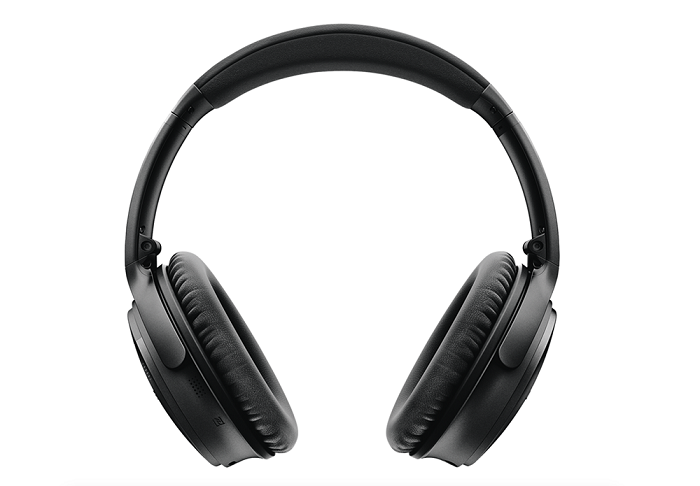 The Bose QuietComfort 35, an evolution of the previous model, the QC 25, which inherit care design with black and silver finishes. A model in which the noise cancellation system stands out thanks to microphones with which undesired noises are detected that are sent to two chips that are in charge of canceling them instantaneously.
The classic design is based on the use of a Alcantara wrapped headband, designed to offer a comfort designed all day. The pads are made from a synthetic protein leather and contain silicone beads that provide passive reduction of noise.
They include a battery that offers up to 20 hours of listening without having to charge it, a figure more than respectable. In addition, if we run out of energy at any given time, the Bose QC 35 add a cable to be able to use them in the "more traditional" mode, but in this case cannot use noise cancellation.
The Bose QuietComfort 35 are available for $349.
Sony XB950N1 EXTRA BASS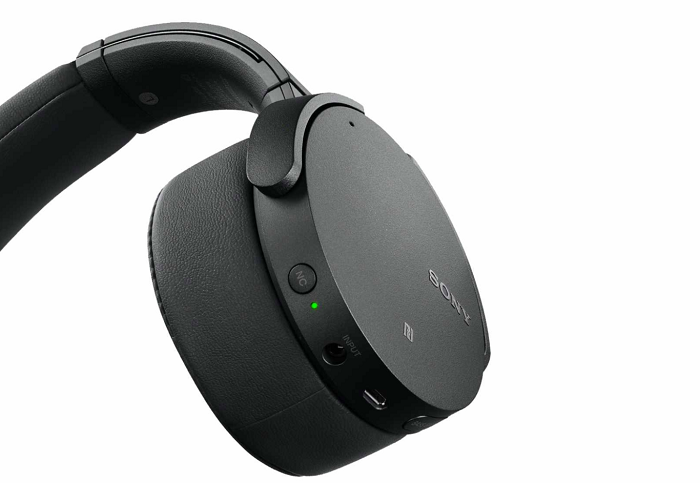 This model of the Japanese manufacturers has a conservative design in which stands out the fact of being collapsible, which facilitates its transport. They have leather pads that surround our ear and a headband also lined for comfort.
Under the dome, we find two loudspeakers of generous size with 40 millimeters of diameter achieving a response in frequency that oscillates between the 20 and 20.000 Hz. Also it emphasizes the adoption of the system Extra Bass with which to reinforce the produced bass and that allows to choose among several modes : Club, Concert Hall, Stadium or Open Air. They have an active noise canceling system (Noise Cancelling digital) and a battery that offers up to 22 hours of autonomy. Also if we run out of battery and as is usual in this type of headphones we can connect them in a traditional way thanks to the jack of 3.5.
The Sony XB950N1 EXTRA BASS headphones are a model that we can encompass within the high input range or medium high and are priced at 299.99 dollars on the Sony website.
You may also like to read another article on BlogsMujer: BeoSound 1 of Bang & Olufsen, a beautiful sound system for home
Sennheiser HD 4.50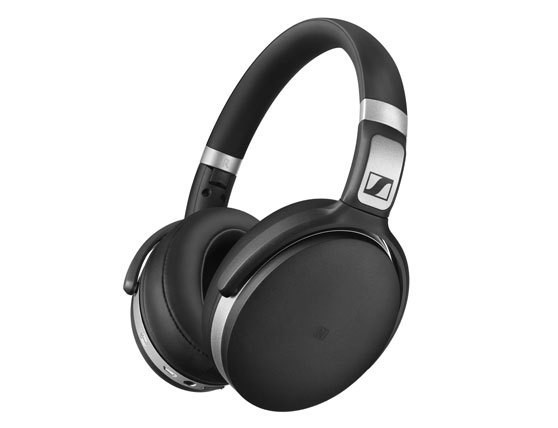 With this model the well known manufacturer offers the same quality as always in a closed headphones with connection via Bluetooth, aptX support and NoiseGard technology. A generous model in size, with rounded pads and a padded headband so they are not uncomfortable.
Circumaural headphones inside which we find two 32-millimeter diameter speakers that achieve a frequency ranging from 18 Hz in bass to 22 kHz in treble. With Bluetooth connectivity (power for pairing with the NFC) and support for aptX (reduces data traffic) include a lithium battery that provides a range of up to 25 hours, a figure that is reduced until 19 hours if We make use of the NoiseGuard function
Some headphones that can be purchased at a price that is on the verge of $ 200, $ 199.95 to be exact.
AKG Y50BT
We lowered the price and got to AKG. A manufacturer that offers us this model of closed headband headphones made of steel and as in so many other models in this list have shortcuts in the domes to control the most common functions. In addition they use a battery that offers up to 20 hours of autonomy being able to use if necessary a cable of 3.5 jack.
A model that makes use of two 32-millimeter loudspeakers inside and using Bluetooth 3.0 with support for aptX allowing a high quality listening but with a lower data traffic. We are faced with a model that is placed over the ear and does not cover it so that isolation is not as successful as in other alternatives.
We can find them on Amazon at a price close to 140 dollars.
Panasonic RP-BTD10E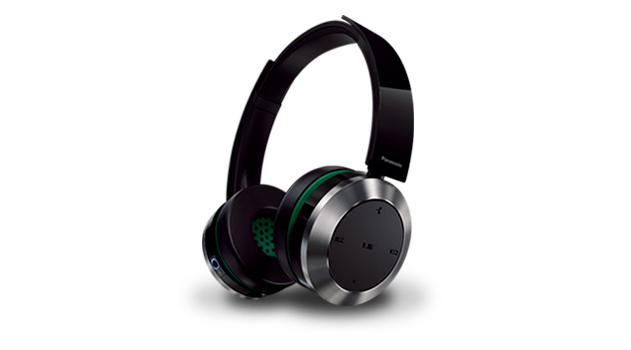 We leave aside the more expensive models and we now focus on an example of accessible headsets. They are the Panasonic RP-BTD10E, a wireless headset that has a rechargeable battery that gives us up to a total of 30 hours of music playback continuously.
With a weight of 200 grams and despite being a headset headband, offer a quite successful adjustment. In addition, they offer a clean sound in all the spectra thanks to its better coverage of the ear. A foldable headphones for easy transport featuring Bluetooth and NFC for easy pairing.
And in relation to the price we arrive at the most accessible model of the list, as we can do with some for about 120 dollars.
Bose QuietControl 30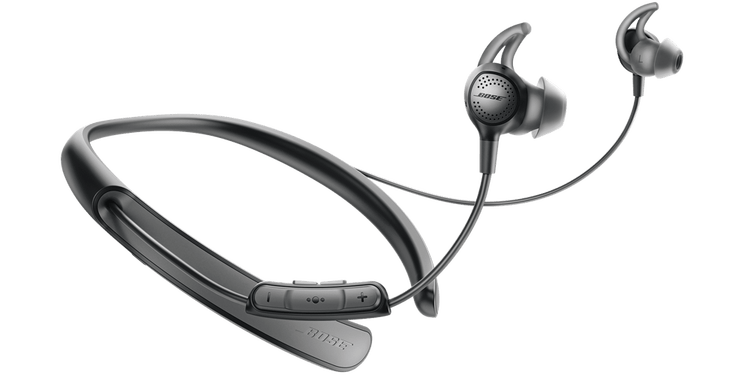 The only model that does not make use of a diadem system and that takes the form of a kind of choker or necklace. They are the Bose QuietControl 30 that thanks to that striking and lightweight design allow its use in a comfortable way for long periods of time.
It is a totally different model to the others we have seen in the list and not only by the form, but by the type of sound that offers and that by the same design cannot be equated. Headphones that have optimized equalization according to the volume, which affects the reproduction of a balanced sound at any level.
And in terms of autonomy include a rechargeable battery using a micro-USB cable offering a charging time of three hours with which are achieved up to 10 hours of use , although it is possible to perform a rapid charge of 15 minutes that provides approximately One hour of playback.
The Bose QuietControl 30 are available at a price of 299 dollars.
Denon AH-D7200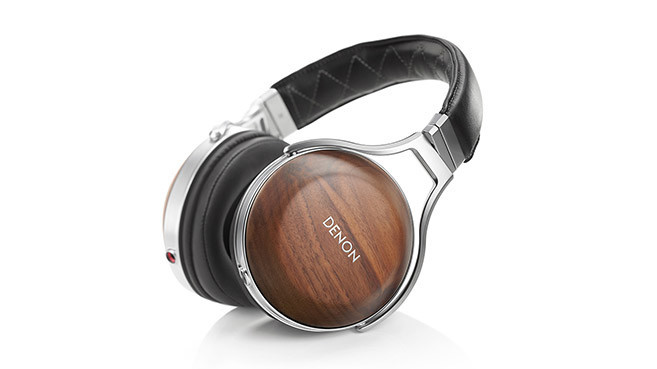 The Denon AH-D7200 is a headphones closed and diadema in which we will find united design, materials and sound quality alike. In this sense, the use of domes created in walnut wood that serve to cover a pad of natural skin stands out.
With a weight of 385 grams, they have a second interior dome, also of wood under which is housed an aluminum base that serves to accommodate FreeEdge speakers of 50 millimeters offering a frequency response that goes from 5 Hz to 55 kHz And a sensitivity of 105 dB / mW with an impedance of only 25 Ohms.
With all these specifications and especially with the materials in which they are made it is clear that this is not a product suitable for all users. For everything it offers and equally for the price, because if you want to get one you will have to pay the almost 800 dollars that they cost.
Rashed Ahmed regularly contributes to popular online magazines and living ideas to various blogs around the web. When he's not busy working with the work, you will find him undertaking many of her own lifestyle-related topics and living ideas! He has a lot of dreams. He works hard to fulfill his dreams. He loves to share his ideas, tricks, tips, and information by blogging. He also works at find business ideas, a business marketing company that committed to helping businesses with online marketing.