Surely everybody loves Italy – what's not to adore? It's a top tourist destination due to its warm climate, amazing cuisine and fascinating ancient history. Known for their flair, passion for life, romance and exuberance, Italians have long been key influencers of global culture. Let's take a closer look at why Italy remains a firm favourite with visitors from across the world:
#1 Tuscany
With romantic landscapes and sunny hills, Tuscany is home to 3 UNESCO heritage sites in the forms of Florence, Siena and San Gimignano. Home of the Italian Renaissance, the museums of Florence contain more art than any other city on the planet. Culture vultures flock here to soak up the art, history and fabulous architecture and the wine here is pretty good too.
#2 Sicily
A warm welcome awaits visitors here as Sicily is renowned for its welcoming, friendly atmosphere as well as its sunny weather. The food here is nothing short of heavenly, probably due to the influence of so many different cultures throughout the island's history.
#3 Places to explore
There are many iconic and highly visited locations but Italy has the ability to remain a bit wild and authentic with plenty of undiscovered gems to explore. You'll find many of these off-the-beaten track delights in the regions of Sicily and Puglia. It's also a land of huge contrast, from the compact bustle of the Venice waterways to the serene expanse of Lake Garda.
#4 History
Those who love delving into the tales of the past, Italy offers history like nowhere else on earth. With so many archaeological sites and museums, the problem is knowing how to fit it all in. The Colosseum, Pompeii, Rome, the Vatican and many ancient monasteries, churches and cathedrals are just a tiny sample of the wealth of heritage that Italy oozes.
#5 Food
Famous dishes like pasta, pizza, lasagne and cannelloni are enjoyed and loved throughout the world. The dishes are a perfect mix of flavours, don't require long and complicated ingredient lists and can be made relatively easily, by almost anyone. Authentic Italian food is all about local availability, freshness and seasoning perfection. Food for the people, by the people. Unpretentious and absolutely delicious. For Italian Restaurants In Dublin, visit http://www.toscanarestaurant.ie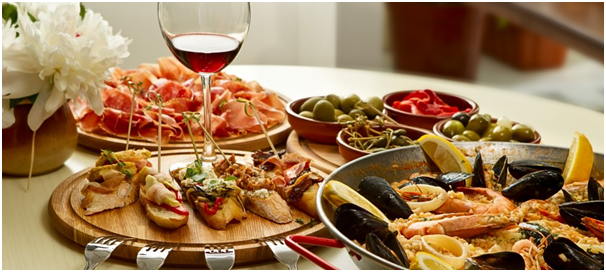 #5 Fashion
Italy is home to some of the world's top fashion houses with designer shops in Milan, trendy boutiques in Capri and a healthy culture of street markets. It's here that you'll find handmade crafts and artisan's treasures alongside the top names in the world of fashion like Prada, Fendi, Armani and Versace.
#6 Cars
The Italians know how to express their passion, with food, with fashion and with driving very fast! Italy has produced some of the world's most desirable sportscars like Ferrari, Lamborghini and Maserati. Italian cars have won the European Car of the Year Award more times than any other country with today's automobile industry being dominated by the Fiat group.